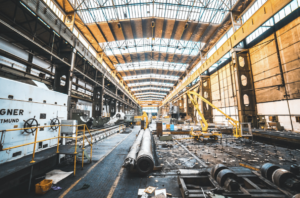 Austin gas detection systems are essential for industrial safety. They help protect you, your employees, and your business from dangerous situations like health complications, fires, and explosions. There are many different types of gas detection systems. Therefore, talk to your Austin fire protection company about which type is the most practical solution for your business.
Health Risks of Gas Leaks
Most people know that gas leaks can create dangerous fires and even explosions. However, they can also negatively impact your health. Gas leaks reduce the amount of oxygen in the air, meaning those within can experience medical issues if they are unaware of the leak.
Some of the symptoms you, your staff, or anyone else within your facility can experience are:
Dizziness
Difficulty breathing
Eye and throat irritation
Chest pain
In order to prevent these and potentially more serious issues, it's important for your company to invest in Austin gas detection systems. These systems help warn your facility that a gas leak has happened so they can evacuate and get the problem fixed. Also, they can provide peace of mind for you and your staff regarding safety.
Types of Austin Gas Detection Systems
Gas detection systems come in three basic types. The first is fixed gas detection sensors. They monitor air quality in a specific area. They can be customized to detect gases or even toxic chemicals, depending on your facility's needs.
Area detection systems are also another option for Austin gas detection. These consist of sensors placed throughout your building or work area.  The sensors send data to a central unit. This system can. be great for larger facilities.
Finally, there are also wireless gas detection systems. If you don't like the look of wires and connectors, these can be an attractive option. Additionally, can be used in tandem with other gas detection systems for areas that need extra monitoring.
Advantage Interests Incorporated is an experienced Austin fire protection company. We work with many commercial and industrial clients to provide the greatest fire safety for their facilities. Our team is dedicated to providing the best solutions for your business. We can help you address all of your fire safety questions and find the best Austin fire suppression and prevention systems for you. Give us a call today at (830) 455-3473 for more information about our services or to schedule a consultation with us.  We look forward to the opportunity to serve you and increase your company's safety.