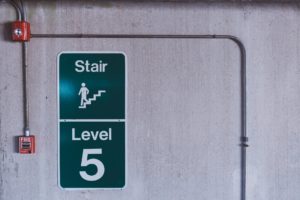 Understanding the fundamentals of fire safety is essential to protect the people and property in your commercial buildings. Working closely with an established New Braunfels fire protection company will determine the right solutions for your facility. Occupational Safety and Health Administration (OSHA) standards provide a framework for maintaining the right New Braunfels fire suppression and detection systems.
Put a Plan in Place
OSHA requires employers to have an emergency action plan and a fire safety program in place for the protection of their workers. These plans must contain detailed information on procedures for evacuating the facility. This plan must account for employees and obtain a working alert system that complies with OSHA requirements. Your fire protection company can inspect your New Braunfels fire alarms to make sure they satisfy OSHA regulations. They will also ensure that your system is able to provide adequate protection in the event of a fire.
Early Detection Is Essential
According to the Centers for Disease Control and Prevention (CDC), smoke and heat can present serious risks to people in working environments. This is especially true in facilities that contain toxic or hazardous materials and chemical products. Early detection of fires can limit exposure to these substances and provide added protection for your employees. Your New Braunfels fire protection company can provide advanced fire, smoke and gas detection systems for your needs. Advanced detection systems for smoke, gas and heat are critical to your ongoing success and to the safety of your workers.
Offer Practical Training
Training is also required under OSHA regulations to make sure that your employees are aware of the fire safety equipment and know how to use it in an emergency. Companies should institute a training program for new employees and refresher courses for other staff members. By doing so, you can stay on the right side of OSHA regulations while ensuring the safety of your workforce.
Build a Safer Structure
Consulting with your New Braunfels fire protection company during your construction project can help you to integrate fire safety into your building from the start. By making fire protection a priority during construction, you can achieve a head start on fire safety once your building is ready for operations.
At Advantage Interests Incorporated, we offer comprehensive fire protection and security solutions for our customers in the New Braunfels area. We work with companies large and small to promote the highest degree of fire safety for you and your employees. Call us today at 830-455-3473 to schedule an appointment with our team. We look forward to the chance to serve you.