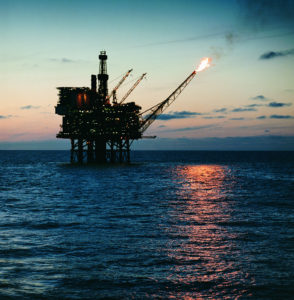 Drilling rigs and other offshore facilities require special attention to ensure the safest environment for employees in these environments. Fire suppression systems and fire alarms are essential to protect your operations and staff members from the devastating effects of a fire in your offshore facility. Companies that provide New Braunfels fire sprinklers and suppression systems are your best source of guidance in managing fire protection in our area. 
Fire Alarms
Audible fire alarms and emergency lighting are essential to promote the safety of your workers on your offshore rig. By working with a qualified and knowledgeable fire safety company, you will ensure the right configuration for your alarms within your facility.
Passive Fire Protection Methods
Typically integrated into the initial construction of your facility, passive fire protection is provided by structural elements that may include some or all of the following:
Fire-resistant materials for walls and floors
Compartmentalization of various rooms and floors to allow fires to be contained in a specific area
The installation of fire doors that can be closed manually or automatically to confine flames to a particular area of your offshore facility
You may be able to install these fire protection elements after your facility is complete. In most cases, it is more cost-effective and practical to plan for these fire protection options during the building phase of your project.
Active Fire Protection
You can choose from a number of different New Braunfels fire suppression options for your offshore facility. The right configuration will provide optimal protection for your property and people. Here are some of the most commonly implemented elements for offshore fire safety installations:
Fire sprinklers are an excellent first line of defense against open flames in areas without chemical components that preclude these devices. Companies that design and install New Braunfels fire sprinklers can provide you with advice on the locations for these devices.
Foam suppression systems are ideal for kitchens, chemical processing areas and other parts of your offshore rig that might react with water to worsen the situation.
Clean agent systems will protect computer systems and other delicate equipment from excessive damage while addressing fires in these areas effectively.
Gas detection systems are necessary in facilities that process or refine petroleum or other flammable chemical compounds.
At Advantage Interests Incorporated, we specialize in the design and installation of New Braunfels fire sprinklers, fire alarms and security systems. We serve the commercial and industrial marketplace with advanced and practical options customized for our clients. If you need the services of an established and reliable New Braunfels fire protection company, call us today at 830-455-3473. We look forward to the opportunity to work with you.