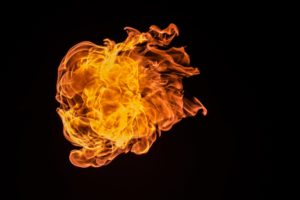 According to a recent report released by Zion Market Research, global spending on fire protection systems is expected to exceed $95 billion by the year 2025. This reflects the importance of safety systems for protection of properties in our area. Austin fire alarms are of critical importance to protect your facilities and employees from these dangerous situations. Working with an established Austin fire protection company is a solid step toward creating the right fire plan for your business.
Stricter Regulations and Added Risks
Increased regulation on the local, state and federal levels may have spurred growth in spending for commercial fire safety systems. Greater awareness of fire risks in various industrial facilities has also led to increased demand for advanced fire safety solutions.
Austin Fire Alarms
Fire alarm systems are essential to let your occupants know about emergency situations quickly to ensure the fastest response times. Audible and visible alarm systems can be controlled through conventional fire panels that broadcast the alert throughout your facilities. These may include strobe lights, emergency lights, signs and alarm tones that work together to alert the occupants. Zoned fire alarm setups can provide information on the location of fires in your facilities. For the further accuracy, addressable fire panels can identify the area of the fire with near-pinpoint precision. This helps first responders and fire safety personnel to react more quickly.
Austin Fire Suppression Systems
Austin fire suppression systems and alarms are designed to react automatically to the presence of flames, smoke and other signs of a fire. Suppression systems are suitable for use in server rooms, computer laboratories and many other areas of your building. Suppression systems may consist of foam deluge devices, water sprinklers, or chemical foam that effectively smother the flames. Your Austin fire protection professionals can provide you with the most practical guidance on the right solutions for your facility.
At Advantage Interests Incorporated, we design, sell and install Austin fire alarms, fire suppression systems and many other fire safety systems. These systems are designed specifically to suit your needs and budget perfectly. We are committed to providing you with the best solutions for all your fire protection requirements. Call us today at 713-983-7253 to schedule a consultation with our team. We look forward to the chance to work with you.