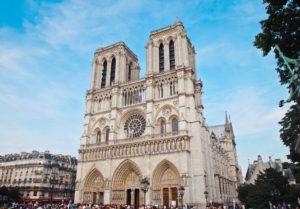 The recent Notre Dame cathedral fire highlights some of the hazards that could cause problems for structures and facilities in our area. A San Antonio fire protection company can often spot issues before they result in a catastrophic loss for your business. Experts have identified some of the primary risk factors that may have caused and contributed to the Notre Dame fire.
Lack of Proper Maintenance
The Notre Dame cathedral was undergoing renovations to restore damaged and deteriorating wood components at the time of the fire. Many of these issues could have been avoided with proper ongoing maintenance. For companies in our area, your San Antonio fire protection company can provide you with detailed guidance on fire risks within your building. The right steps to take when maintaining your building for optimal fire control will also be provided.
Added Risks of Remodeling
Renovations and remodeling of your buildings should begin with a good look at your fire safety. As the Notre Dame cathedral fire demonstrates, renovation projects can add to the risk of fire. Making sure your San Antonio fire alarms and sprinklers are in good working order is essential to limit damages that can be caused by activities on your job site. Your local fire protection company can provide you with recommendations for safeguarding your property during renovations.
Fire in Inaccessible Areas
The primary source of fuel for the Notre Dame fire was in the roof structure, which was located more than 100 feet from the ground. This made it difficult for firefighters to reach the flames to bring them under control. For taller buildings in our area, installing San Antonio fire sprinklers in less accessible areas could help protect your people and property from a major fire. These devices offer added protection when a fire breaks out and provide fire suppression before firefighters can arrive.
At Advantage Interests Incorporated, we take pride in our status as a trusted and reliable San Antonio fire protection company. We offer integrated solutions that include security systems, fire protection, gas detection, sprinkler systems and fire suppression. Our team can also provide you with the right answers for new construction fire safety implementations. Call our offices today at 713-983-7253 or 830-455-3473 to discuss your fire protection requirements. We look forward to the opportunity to serve you.