Who Inspects Fire Extinguishers in Houston, TX? Advantage Interests Has You Covered.
When it comes to fire safety, one critical aspect often overlooked is fire extinguisher inspections. In Houston, TX, where businesses thrive and safety is paramount, it's essential to know who can be trusted with this crucial task. Advantage Interests, with over 31 years of experience in the heart of Houston, is your trusted partner for fire extinguisher inspections, maintenance, and recharging. Let's dive into why we are the go-to experts for all your fire extinguisher needs.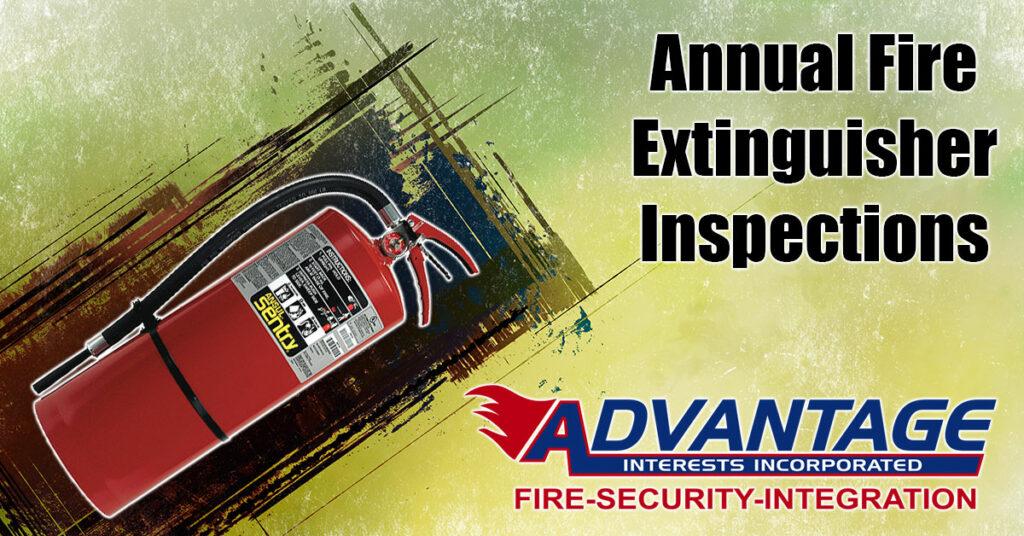 Expert Fire Extinguisher Inspection Services in Houston, TX
The Advantage Interests Team of highly trained technicians specializes in fire extinguisher inspections. We understand that fire safety is not a one-size-fits-all approach, which is why we inspect all types of fire extinguishers to ensure your business is adequately protected.
Comprehensive Services
Fire Extinguisher Maintenance: Regular maintenance is crucial to ensure your fire extinguishers are in optimal condition. Our technicians perform thorough checks to identify any signs of wear and tear, ensuring your equipment is ready to perform when needed.
Fire Extinguisher Recharging: If your fire extinguisher has been used or the pressure is low, we provide professional recharging services to restore it to full capacity. This ensures that your extinguishers are always prepared for emergencies.
All Types of Fire Extinguishers
We understand that different fire risks require different types of extinguishers. Advantage Interests services all types, including:
ABC Fire Extinguishers: Suitable for fires involving ordinary combustibles, flammable liquids, and electrical equipment.
CO2 Fire Extinguishers: Ideal for electrical fires and fires in delicate equipment.
Class K Fire Extinguishers: Designed for commercial kitchens to combat cooking oil and grease fires.
Water Fire Extinguishers: Effective for fires involving wood, paper, and textiles.
And More: We service a wide range of specialized extinguishers to meet diverse fire safety needs.
Your Trusted Fire Safety Partner
Advantage Interests has been a part of the Houston community for over three decades, and our commitment to fire safety has only grown stronger. When you choose us for your fire extinguisher inspections, you're choosing experience, expertise, and a dedication to keeping Houston businesses safe.
So, who inspects fire extinguishers in Houston, TX? Advantage Interests stands as your reliable choice for expert fire extinguisher inspection, maintenance, and recharging services. With our comprehensive approach, we ensure that your business is well-prepared to handle fire emergencies, no matter the type of fire extinguisher required. Trust Advantage Interests to protect what matters most to you. Contact us today to schedule your fire extinguisher inspection and experience the Advantage Interests difference in fire safety. Call (713) 983-7253 today.
For more information on the Fire Extinguisher Service Check out this blog.
Annual Fire Extinguisher Service Vital to Houston TX Businesses